Leah Kilner's emotional visit to see her favorite horses
Leah Kilner has made an emotional visit to Rob Heathcote's Eagle Farm stables as she had tears in her eyes and kissed some of her favorite horses.
The injured Queensland apprentice jockey left hospital for the first time since her shocking Grafton race fall a month ago, receiving permission from doctors to be driven to Eagle Farm by her mother Siobhan Jackson.
There, Kilner surprised her racing boss, multiple Group 1 winning trainer Rob Heathcote.
"She had tears in her eyes as she came through the gate, it was so beautiful to see her here," Heathcote said.
SET YOURSELF UP FOR THE SPRING CARNIVAL AND JOIN RACENET IQ TODAY FOR JUST $ 4.99!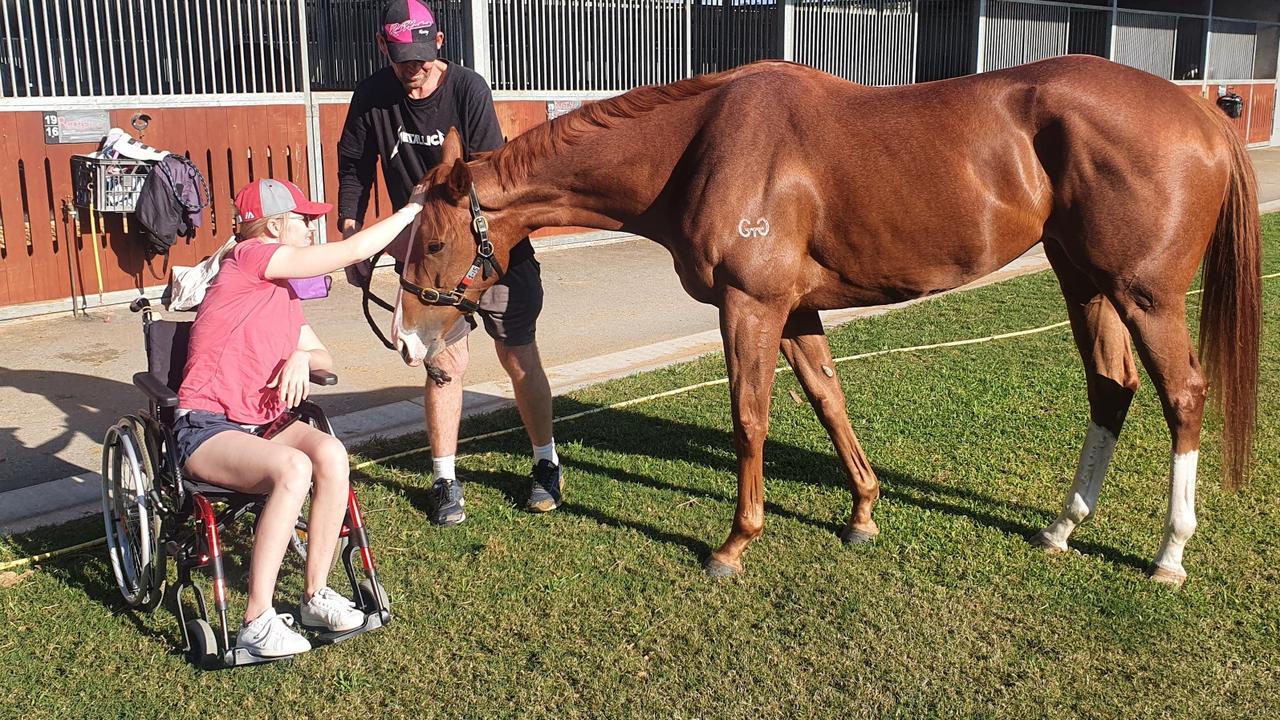 Dusty Tycoon was on Leah's "must pat" horse list, having won on her in town. Picture: Rob Heathcote
"Leah is in rehab at the Princess Alexandra Hospital but as she said to me this afternoon, 'the best therapy for me is to visit' my horses'.
"As soon as she is strong enough, she wants to come to the races but that may be some time away just yet.
"It has only been one month since the fall so she has made a wonderful recovery in such a short time but there is still a long way to go."
Heathcote said Kilner told him: "I feel like I am still in a dream and I have not woken up fully from it just yet. "
Among the horses Kilner patted and kissed were Heathcote's Group 1 winner Startantes along with Dusty Tycoon and Danezel.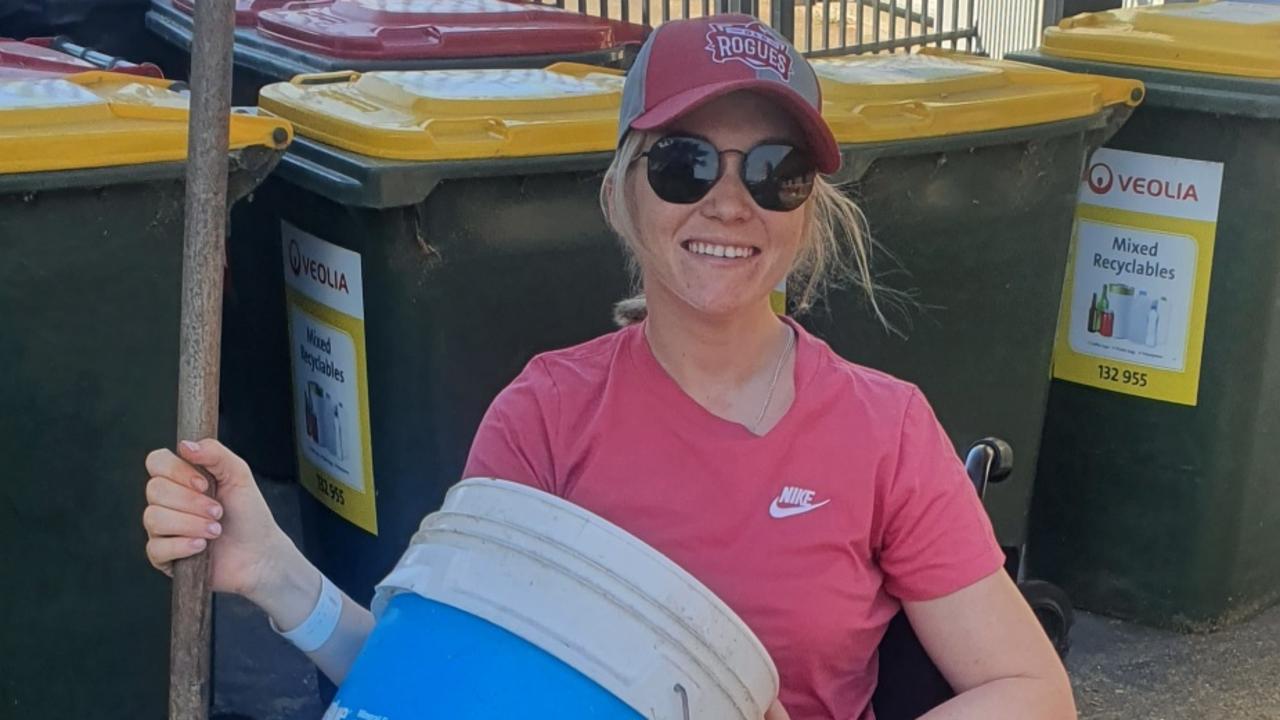 Leah Kilner visiting Rob Heathcote's stable. Picture: Rob Heathcote
The latest uplifting news came after Kilner last week took to social media to post pictures of her cuddling her much-loved Chihuahua dog Chanel.
Kilner's incredible road towards recovery has been an uplifting one for the Australian racing community.
Grave fears were held after her Grafton fall on July 3 but her recovery has been hailed as nothing short of a miracle, even though she still faces a long road ahead.